It is difficult to dictate the ideal diet for all dogs. The energy needs of a racing greyhound would be much higher than those of a sedentary apartment dog and different again from puppies, lactating bitches or sick dogs. Although raw meat is the best source of protein for your pet, combined with the right amount of carbohydrate, we realize that many animal lovers do not like the time consuming activity of purchasing, handling and conserving raw meat., especially considering the health hazards to their families and their pets when this is not done properly. A happy compromise must be found where the pet receives a well balanced and tasty meal without any unpleasant smells, mess or waste. And remember that a happy owner makes a happy pet. To meet this need, we have produced a varieties of dog foods which form excellent and convenient diets.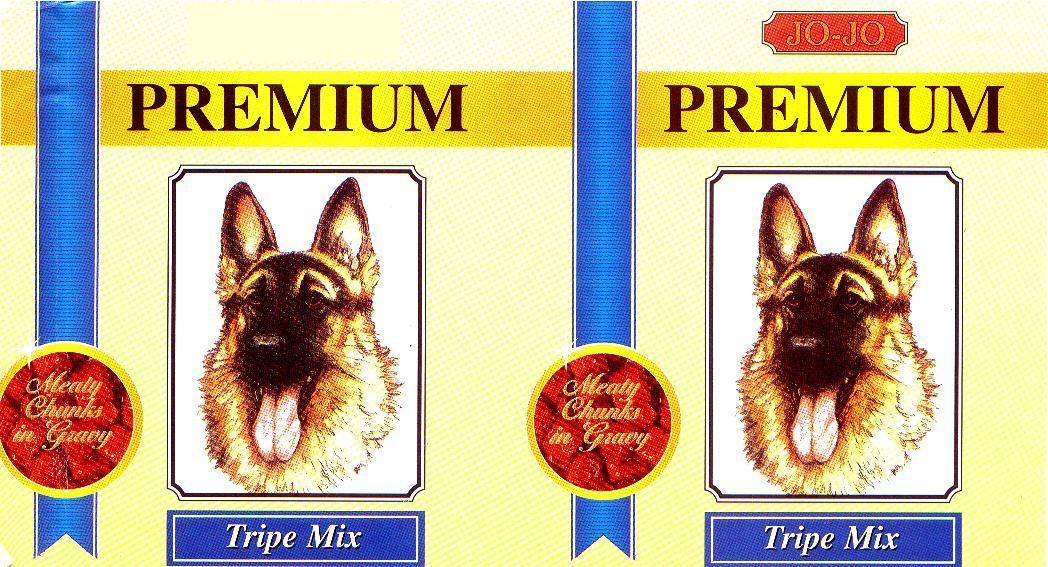 These complete foods contain a blend of meat, poultry, fish and cereals with all the necessary vitamins and minerals. There is no need to give any vitamin or mineral supplements in addition to these foods. In fact to do so could be actively harmful and as many bone dystrophies are caused by over vitaminization as lack of vitamins.
JO-JO Dog Food

Click picture to enter

"It's hardly been three weeks and already my dog has changed. The improvement is incredible!"

J. Afolabi,
Lagos, Nigeria
JO-JO Dog Food is imported from the UK by:

Bowclose Ltd
83B Marine Rd,
Apapa, Lagos, Nigeria
Tel/Fax: (01) 5877321, (01) 5451177
Email: jojodogfood@hotmail.com
Http://jojodogs.tripod.com
Please join our dog webring and enter the Nigerian world of dogs.